Stretch films are special types of packaging film manufactured from linear low-density polyethylene resins. Extrusion processes prepare these films. Mec group uses the cast extrusion process to manufacture cast stretch films, and the blown extrusion process is employed for producing blown stretch films.
01
PP Stretch Film
PP stretch film is a type of stretch film manufactured from polypropylene polymer. Polypropylene is considered to be the most versatile polymer and can be used for a variety of applications. Polypropylene stretch film is a low cost packaging film. It has high transparency and good tensile strength. PP stretch film has a higher melting point than PE (polyethylene). This property makes it suitable for applications that require sterilization at high temperatures.
High transparency and glossiness

Uniform thickness and smooth surface

Anti-scratch

Excellent tear resistance

High stretchability

Excellent barrier properties

Versatility

Highly durable

Low Cost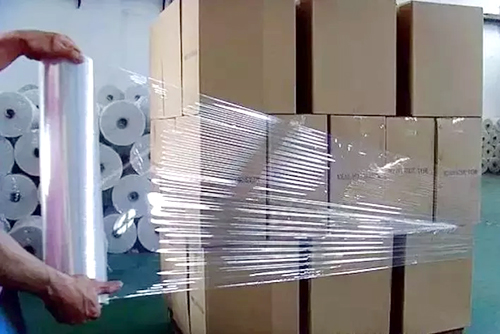 02
PE Stretch Film
PE stretch films are the most commonly used type of stretch films and are made of polyethylene material. Stretch PE film has an excellent stretch rate and also has high puncture resistance. Stretch PE film can be used for packaging and transporting various items, packaging fragile items and irregular objects, and can be used in various stretch wrapping machines.
Better adhesion and smooth surface

Excellent tear resistance

High performance

Excellent printing performance

Good water repellency

Light weight and high elasticity

Eco-friendly

Excellent barrier properties

Versatility

Enhanced stretchability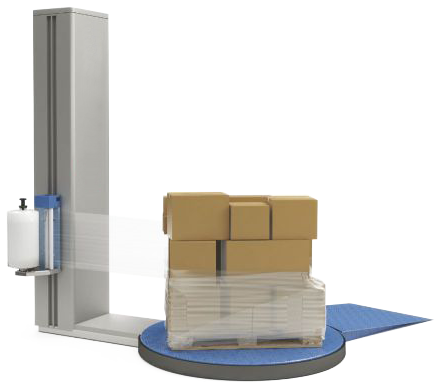 03
PVC Stretch Film
PVC stretch film is a stretch film that has been treated with a polyvinyl chloride polymer. This film is manufactured through the use of advanced multiple extrusion processing technology that provides excellent moisture and dust resistance. pvc stretch film is used in many applications such as food and gift packaging, bookstores, industrial settings, weight management, etc. pvc stretch film is particularly good at bundling numerous small items.
High transparency and gloss

High tensile strength

Excellent barrier properties

High water resistance

Versatility

Excellent stretchability

Reduced storage space

Cost-effective

Recyclable