Our wide collection of premium quality eco-friendly packaging materials offers different strengths, looks, and textures to create versatile packaging boxes for your custom packaging needs.
01
Corrugated box are the most reliable heavy duty packing material. It consists of three pieces of paper. The outer liner is plain, while the inner liner has a wavy structure called a groove. This construction ensures maximum strength and durability of the packaging. You can customize it to the desired shape and style to create custom boxes for your specific needs. Watts are ideal for products that need to be transported over long distances. In addition, the corrugated boxes' inner slots allow for air circulation, which ensures additional protection from temperature changes and moisture damage to the product. It is a good packaging solution for products that need to be kept for a long time. Best of all, corrugated cardboard is environmentally friendly, recyclable, and economical.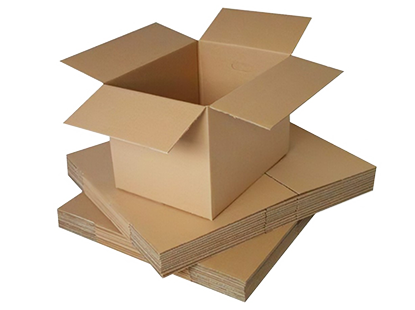 02
White cardboard is a popular material choice that is widely used in the packaging industry. It is a durable, eco-friendly, and recyclable packaging option. It provides a great canvas for printing your custom artwork on retail product packaging. The white base provides a refined look that you can further enhance with gold hot foil stamping, embossing, or embossed artwork to create a luxurious impression. Compared to brown kraft paper, white cardstock ensures more vivid full-color printing because the color is more popular on a white base. White card inventory is durable, sustainable, and cost-effective. It requires less energy in the manufacturing process and can be recycled many times. It is available in different thicknesses to achieve different packaging strengths depending on the weight of the product. You can customize it the way you want to create unique packaging for your brand.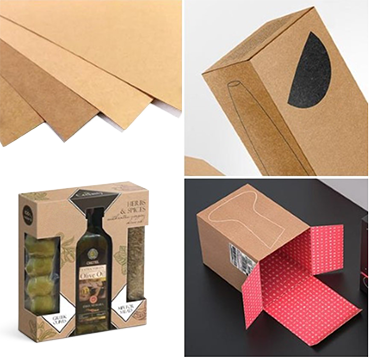 03
Kraft paper is a naturally biodegradable material made from recycled cardboard and corrugated paper. This eco-friendly material is widely used in product packaging in industrial and commercial areas. Kraft paper is lightweight, durable, eco-friendly and very cheap. It is ideal for lightweight products. Brown Card Stock's natural wood texture provides an earthy feel, making it an admirable packaging choice for brands that support sustainable approaches. Kraft paper is widely used to make tote bags as well as to wrap products inside packaging to protect them. This versatile material can be painted in any color, creating a blank canvas for your brand. You can custom print them in a unique way to create admirable packaging.